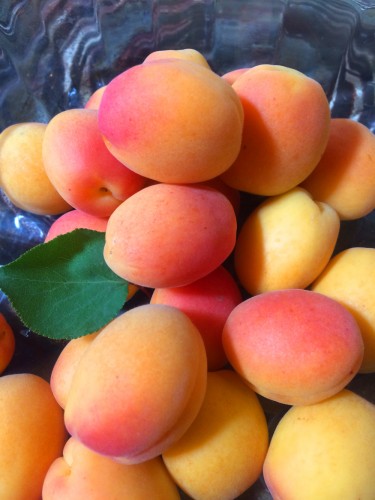 Friends Sheryl & Dan have a magical Montana orchard and vineyard.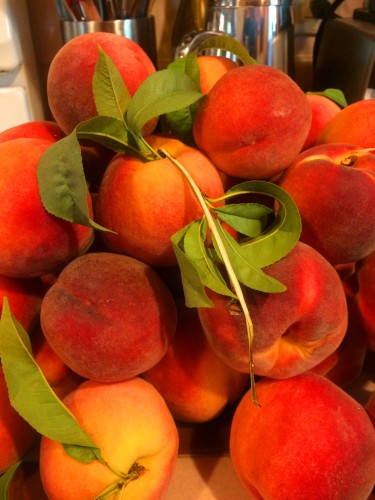 Today's harvest included fresh, ripe apricots, juicy peaches, and bright yellow plums — plus some native corn and a lovely lemon cucumber in addition to a few other veggies.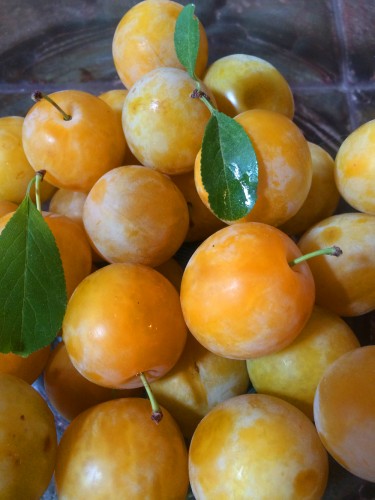 I canned a dozen jars of fresh peaches this afternoon. Still deciding what to do with the apricots and plums. The remaining peaches are for eating fresh and for keeping the air smelling sweet.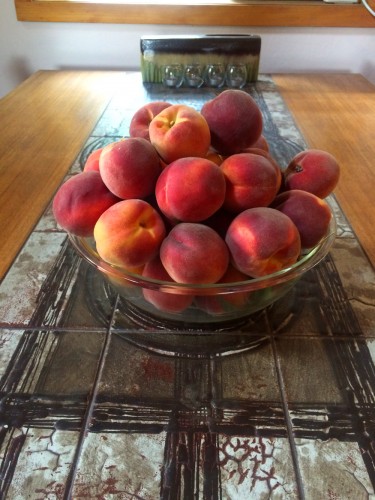 Corn got tossed on the grill with a little olive oil and sprinkling of Maldon salt for a snack — a delicious and chewy treat.