I picked up this skull from a local bison rancher. It was in pretty rough shape.
With a little 40 volume peroxide, elbow grease, and time, it cleaned up nicely.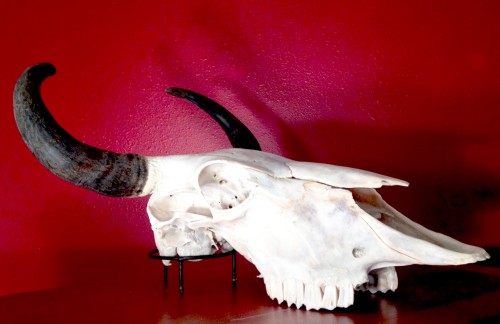 Looked like a perfect canvas for a piece of art to me….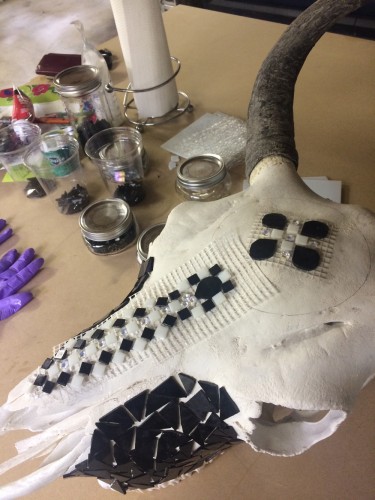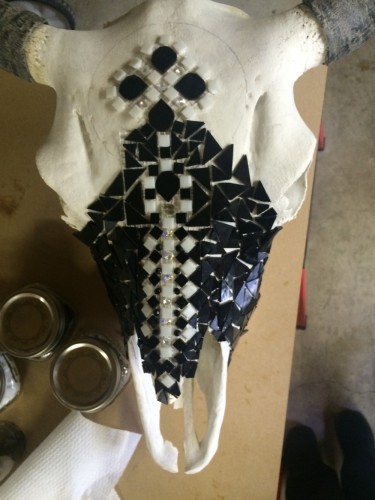 My first bison skull mosaic.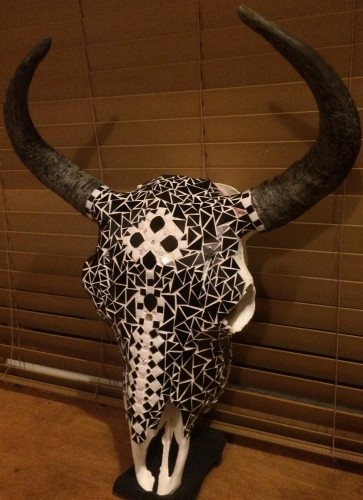 Big and impressive in person. Fitting tribute to the bison bull who contributed to the stock of free-range beef in my freezer.