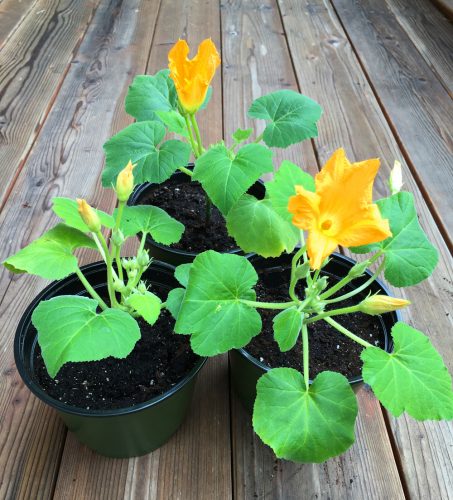 Seedlings are ready for the first farmers' markets of the 2016 season. The Early Golden Crookneck Squash is already full of blooms.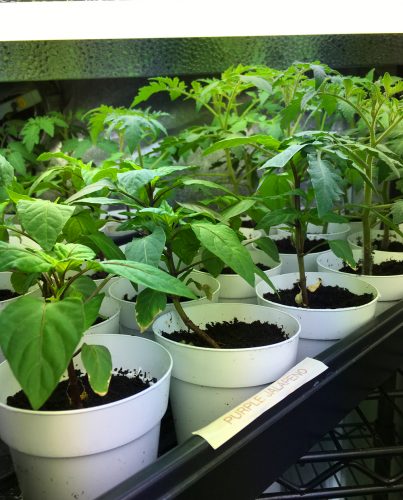 The Purple Jalapeno and Goat Horn chilies I started March 22nd are doing great and ready to be transplanted. Only 3 of the Chocolate Habaneros I started March 16th made it to transplant stage. Of the 3, only one has survived. It seems to be doing well.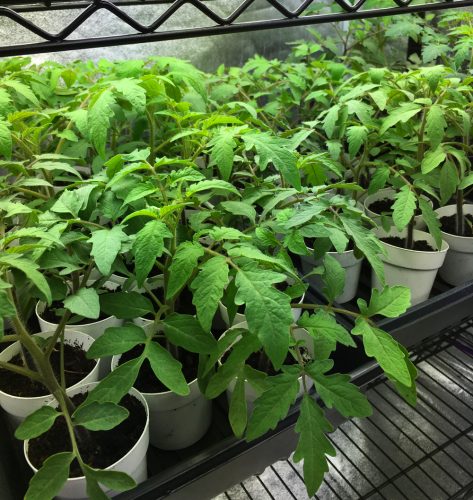 Tomatoes always thrive. The Cherokee Purples above I started from seed 3/28 are already 8″ tall. They are one of my favorite tomatoes so far — they are easy to grow, grow quickly, and the fruit tastes amazing.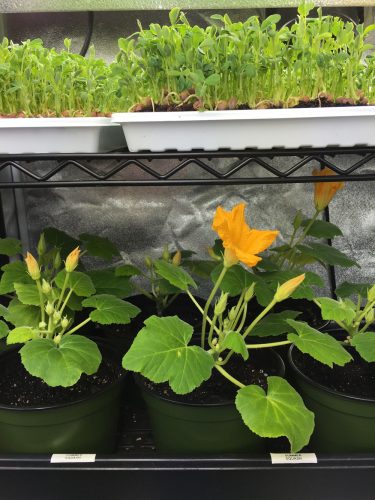 I'll also have the usual ready-to-eat pea shoots and sunflower greens at tomorrow's market in Kalispell, Montana. Looking forward to a busy and productive season!