I started seedlings later this year than last. Despite the later start, they seem to have caught up and are all doing well so far:
Super Sugar Snap peas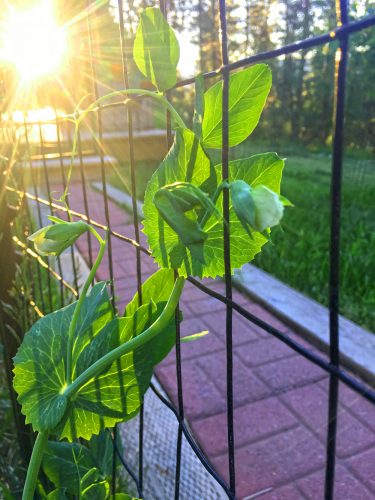 Graffiti Purple cauliflower
Mammoth Red Rock cabbage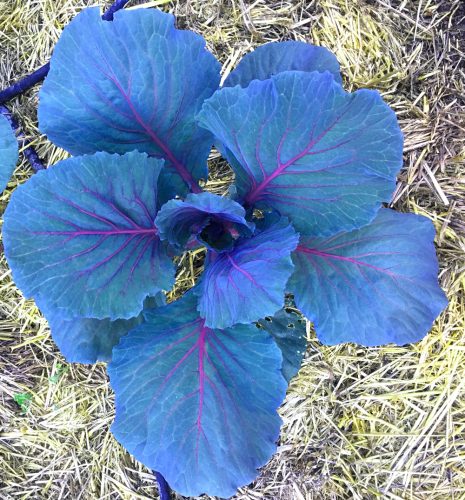 Chiogga beets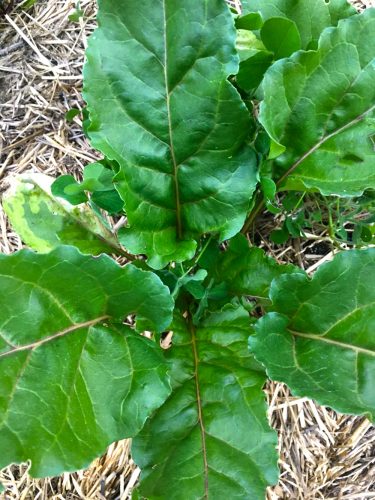 Black Forest kabocha squash
Cayenne peppers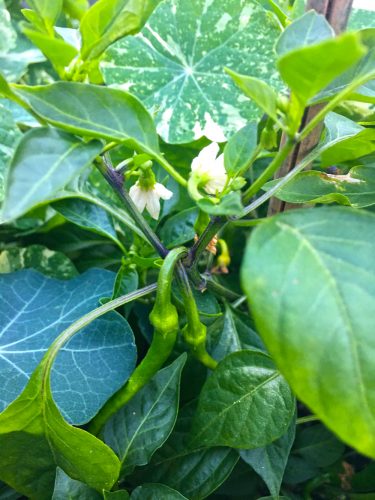 Gold Star summer squash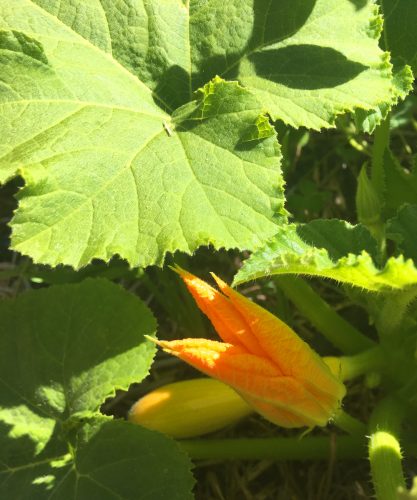 Flash collard greens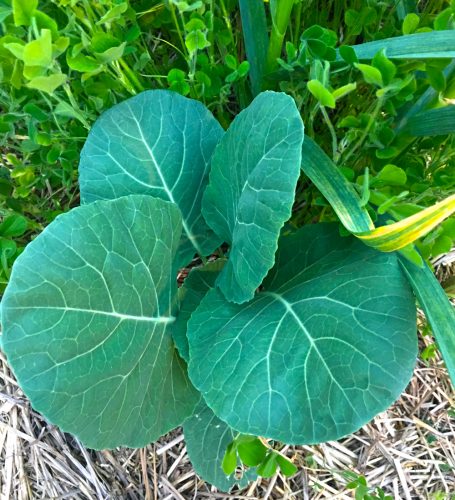 Rocambole garlics – Siberian Purple Stripe, Montana Giant, Russian Red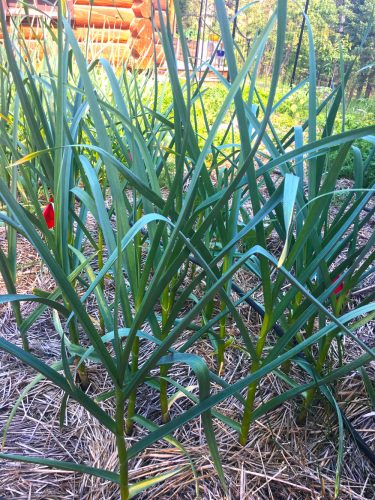 Toma Verde tomatillos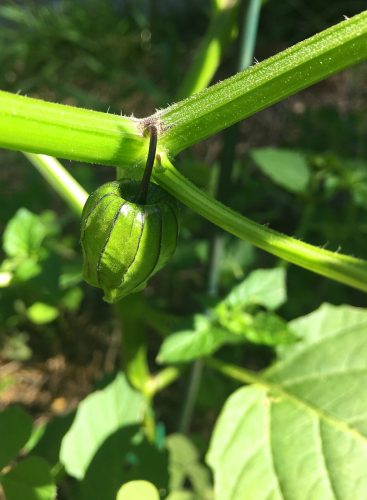 Waltham 29 broccoli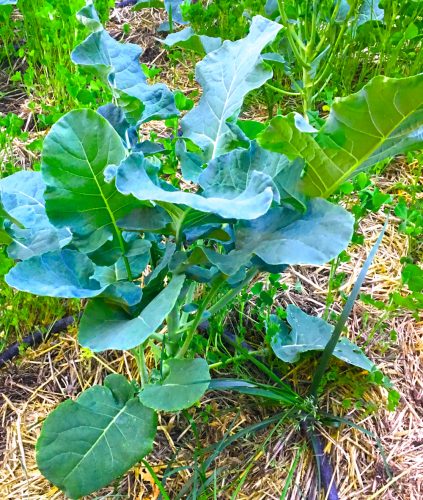 Romaine lettuce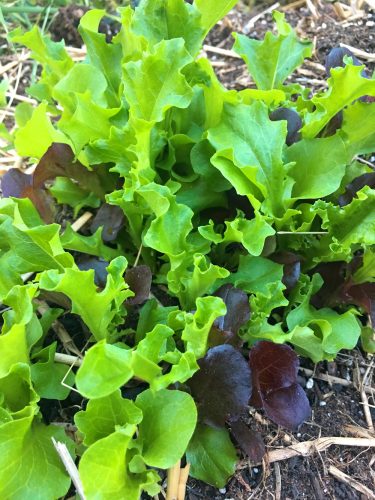 Nasturtium, chilies (Hatch, chocolate & orange habanero, Traveler Jalapeno, Christmas Tree), tomatoes (Cherokee Purple, Climstar, Frederik, Kakao, Purple Bumblebee, Black Cherry) are also doing well so far. Dark Star Watermelon and Early Black and Black Beauty Eggplant starts didn't make it in the main garden — both got eaten by pests soon after planting. The eggplants are doing well in containers, though. Royal Snow Peas are small, but coming along. Chard, carrots, spinach and other plants I direct-seeded are just starting to sprout. Looking forward to the first of fresh summer produce in the next couple weeks….