Radishes fresh from the garden are good for adding a crunchy bite to a salad or sandwich, but my favorite way to eat radishes is roasted.  Preheat your oven to 450F, halve and quarter the radishes, toss with a little olive oil and coarse salt, and place on a cast iron skillet.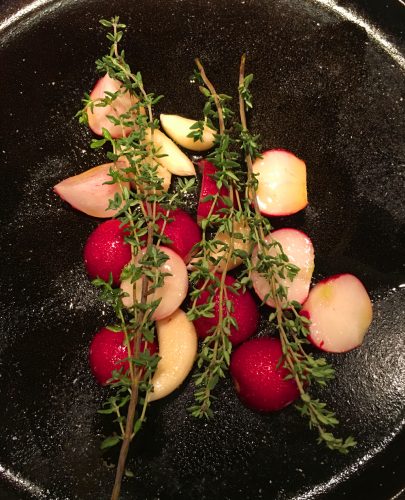 I added a few whole garlic cloves and sprigs of fresh thyme, too. Roast for 7 minutes, turn, and roast for another 8 minutes or until soft.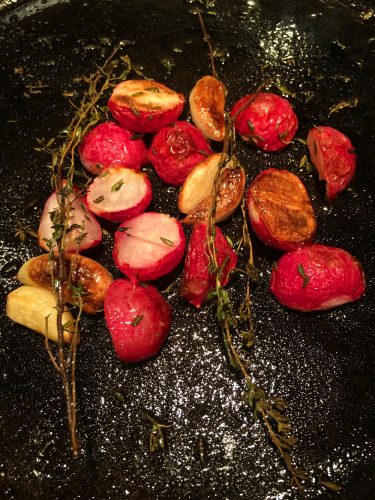 The roasted radishes taste nothing like their fresh counterparts. They're juicy and slightly sweet with a satisfying pop when you bite into them.