"SPIN" stands for Small Plot INtensive farming. The basic idea is to grow high-value crops — i.e., those in demand by local restaurants, farmers' markets, CSAs, and groceries — that can be planted and harvested quickly. You plant and harvest a crop to make room for the next high-value crop on the same plot of land. The goal is to turn as many high-value crops as feasible given the length of the local growing season.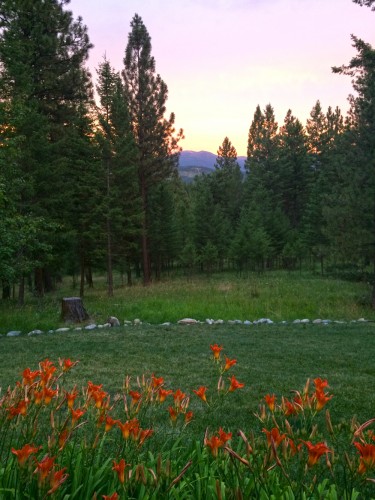 Listening to a podcast a month or so ago, I heard Curtis Stone, owner of Green City Acres, talking about how he makes a very decent living on less than an acre of land using the SPIN farming method. I was intrigued to learn more.
While I currently have little active intention of growing and selling crops to make my living, I thought it would be smart to read up on SPIN farming and leverage best practices for our own consumption. Should I should choose to grow cash crops down the road, best to be set up to do so. Even if I don't, though, there's the upside of learning from others' experiences.
I learned Wally Satzewich and Gail Vandersteen are the founders of the SPIN farming method, which they use for their sub-acre farm in Saskatchewan, Canada. They have published guides for other small plot farmers to learn from, and have an active community for SPIN farmers to support one another online. Participants congregate from all over the world, including the US, Middle East, and Europe.
The full set of "learn the basics" guides is a bit pricey at US$84, but chock full of information. You can elect to get a downloadable PDF or print version. I chose the PDF, which is a bit of a chore to navigate for those of us used to eBooks where you can make notes, highlight passages of interest, bookmark pages, and have it remember where you left off reading. (In addition to Planet B Gardens, I run a small publishing company. I know it costs relatively little to hire someone to convert text to an eBook — at this writing, about $200). Having the guides in an eBook format instead of as a PDF would have made them a much better reading and reference experience.
That said, the guides and online community are useful for those getting started in serious gardening for their own consumption — and moreso should you decide to turn it into a business. Curtis Stone says he earns more than enough per year to support himself from SPIN farming less than an acre of land combined over multiple locations. Satzewich and Vandersteen estimate you can earn upwards of CA$108k per year farming only 3/4 of an acre.
Satzewich and Vandersteen's learn the basics guides provide step-by-step instructions, recommended equipment and tools, profitability estimates based on year and farm size, and tips for getting started. The guides are customized for four levels of farming: the small hobby farmer (5k sq ft), large hobby farmer (10k sq ft), moderate-scale farmer (20k sq ft), and large-scale farmer (40k sq ft).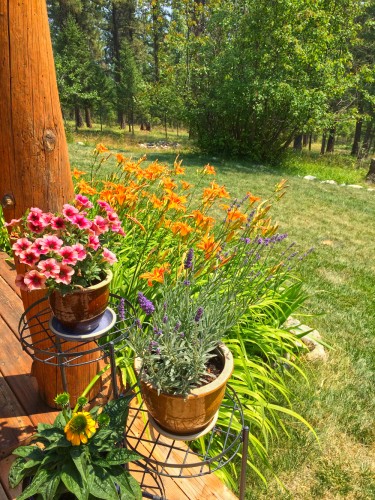 Right now the extent of my gardening on Planet B has been potted lavender, petunias, and daisies. I plan to install starter raised beds and a small greenhouse to get ready for the spring 2015 planting season soon. Will post updates here as I learn what pieces of advice from the SPIN basics guides worked well, and what I'd do differently, if anything.