Several unplanned days being snowed in off and on over the last couple months makes for lots of time to finish lingering projects.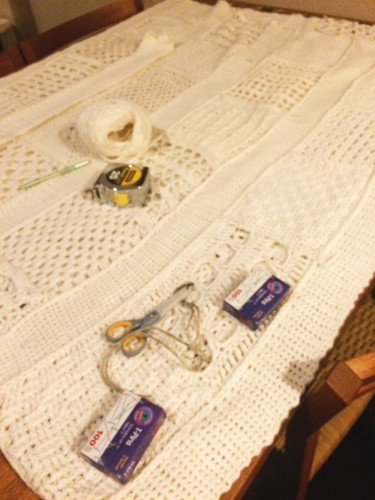 I started this sampler square crochet wool afghan almost three years ago. Admittedly, most of that time it's been stashed in a craft closet.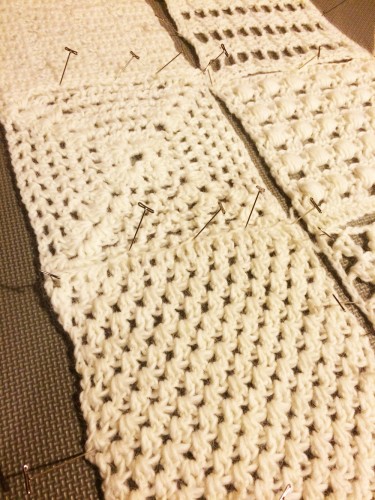 Each square is a different pattern. I knew I'd get bored doing the same stitch over and over.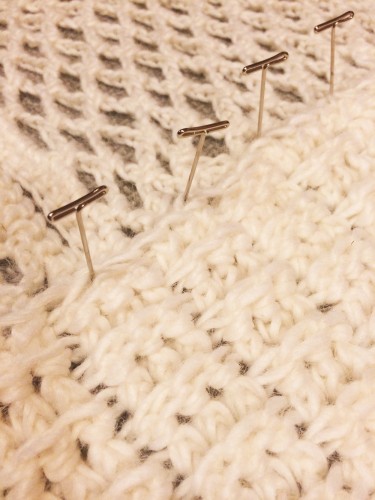 Before connecting the squares, I soaked them in a diluted solution of hair conditioner and water, rinsed, and blocked them. I pinned the damp squares to an interlocking rubber floor mat. Blocking makes the squares flat and even, and helps the pattern show up better. Once the squares were dry, I crocheted them together into 8'x7″ strips, and crocheted a 3″ plain strip to put in between and give the afghan structure.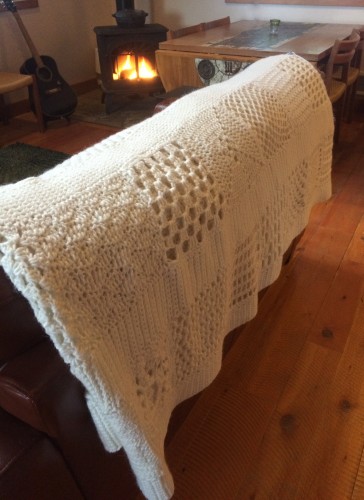 Finally, it's done. It turned out much bigger than I'd planned. It'll keep a few people warm on the couch for sure.