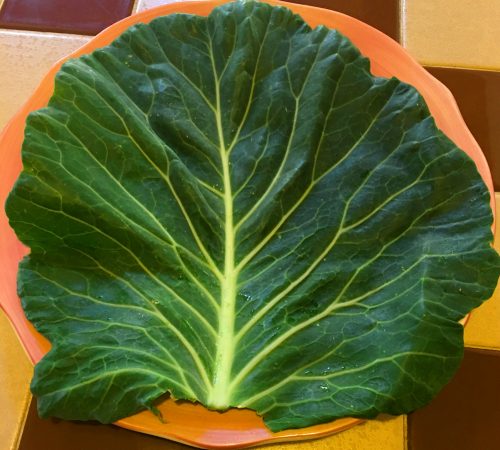 What to do with fresh collard greens? Turns out they make a fantastic wrap material. As a bonus, this recipe fits the criteria for a range of diet-restricted guests: gluten-free, vegan, paleo, and organic (if you use organic ingredients).
I use fresh red cabbage, carrots, collard greens, jalapenos, and garlic from my garden — and the gardens of my community of local, organic farmers — supplemented by organic lemons, shredded unsweetened coconut, coconut oil, and Braggs' Amino Acids.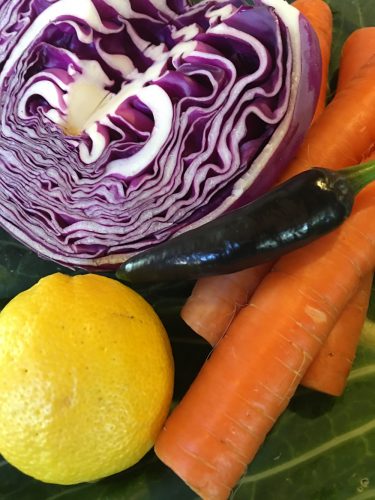 The recipe is simple: shred the red cabbage and julienne the carrots. Chop fresh garlic (early young garlic is best) and fresh jalapeno. Add to the carrot cabbage mix. Mix in a couple tablespoons of organic virgin coconut oil, shredded unsweetened coconut, the juice from one organic lemon, a couple tablespoons of Braggs' Amino Acid (tamari, soy sauce, or salt to taste will work as well).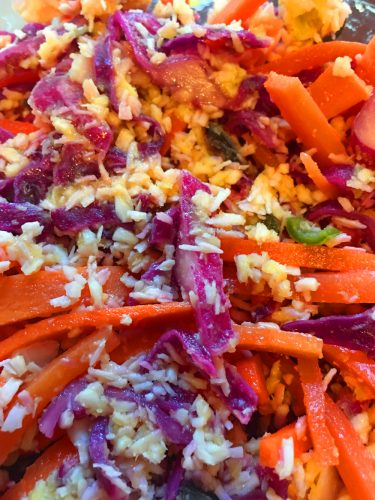 Cut the spine out of the collard leaf and split in two.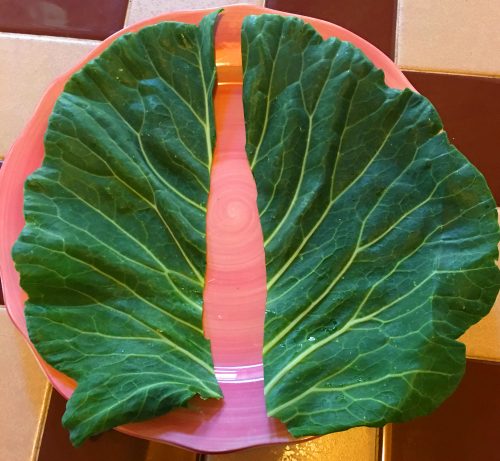 Add the mixture to the middle of one side of the leaf and roll like you would a spring roll.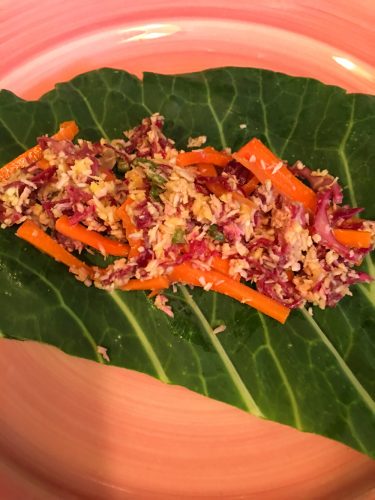 Slice the roll at an angle for a nice presentation.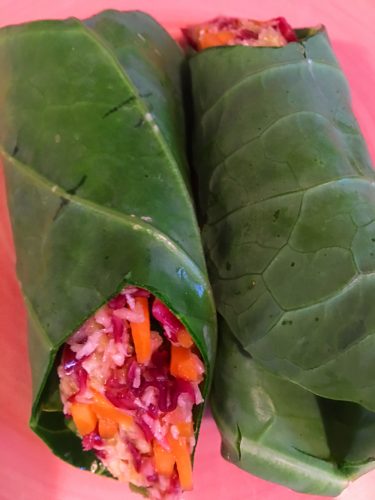 Enjoy!