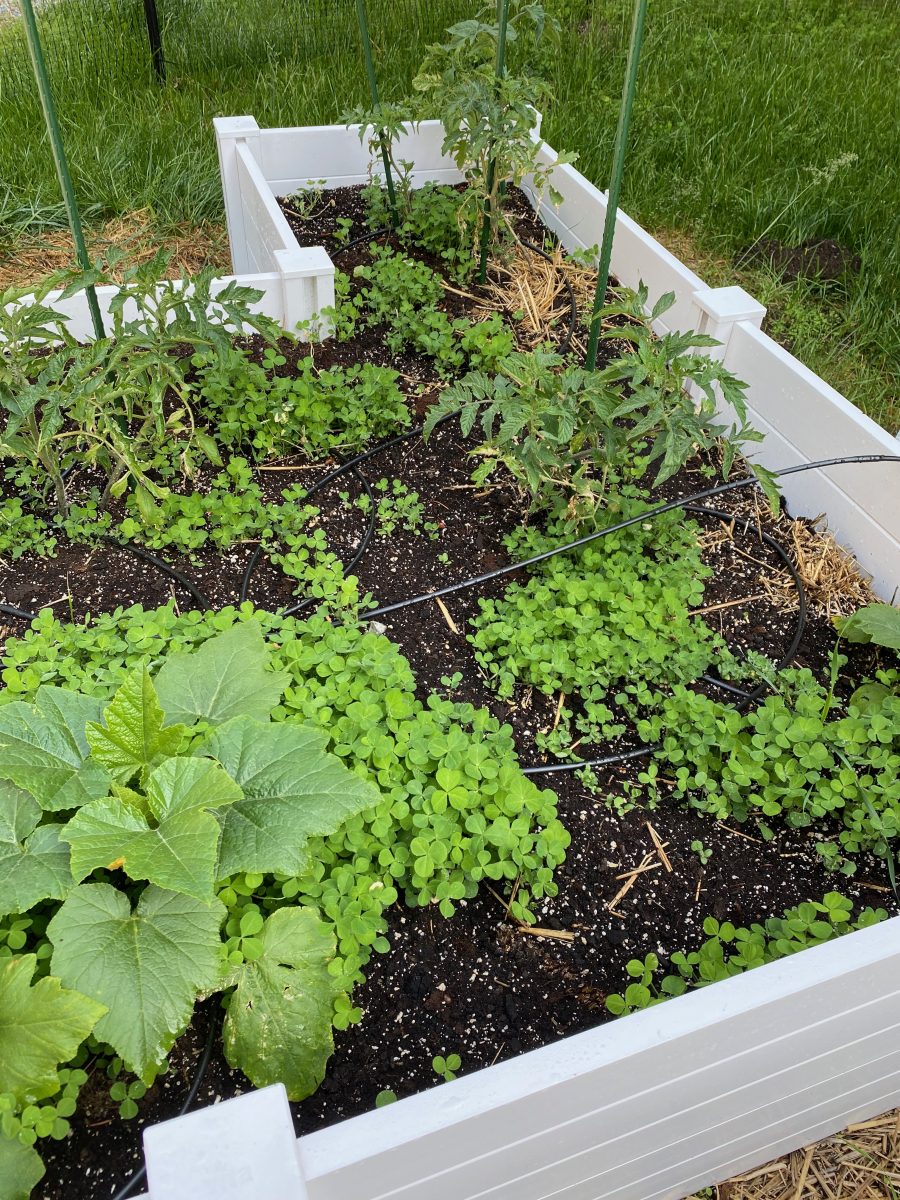 After converting a patch of lawn into a kitchen garden, building the soil over five years, and growing lots of delicious veggies, had to give it up. Gophers invaded for the first time Spring 2019 and ate everything.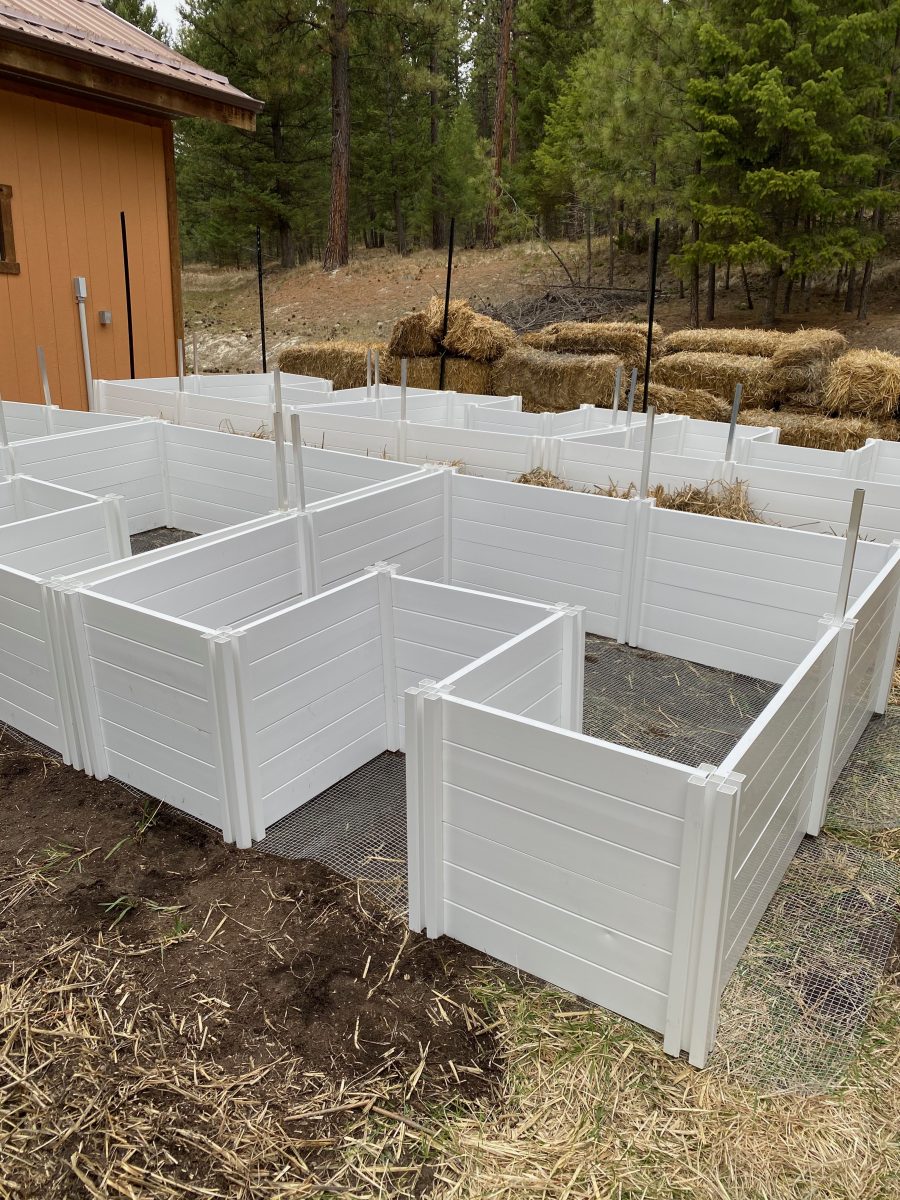 This spring installed 210 square feet of raised beds with a hardware cloth bottom to keep those little buggers out.
Once the bed frames were done, added straw bales and conditioned them for 6 weeks before adding compost and a soil topper. So far it seems to be working.