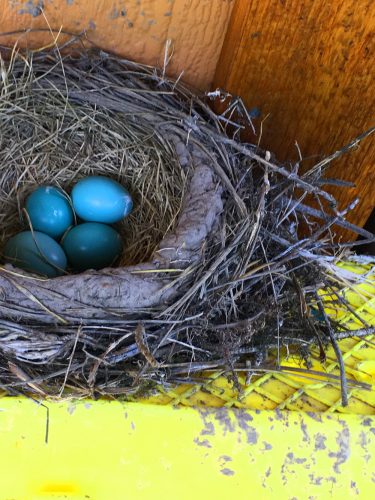 Went to get my 12′ ladder, and thought I saw a corner of a nest peeking over the edge.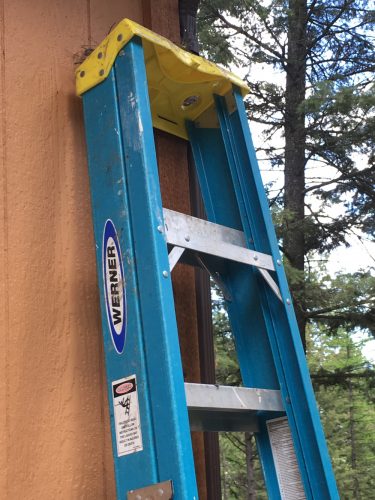 Got a step ladder, and found a robin's nest with a clutch of four eggs.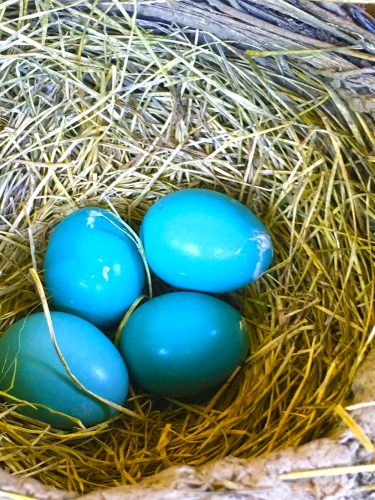 Momma robin and her mate were none too happy about me being near their nest. They nervously chirped and buzzed my head until I got down. Ah well, looks like that ladder will have to stay put for a while.