Forecast is for a warm and mostly sunny week, so moved some of the more hardy plant starts outside. Started these summer squash seeds a month ago.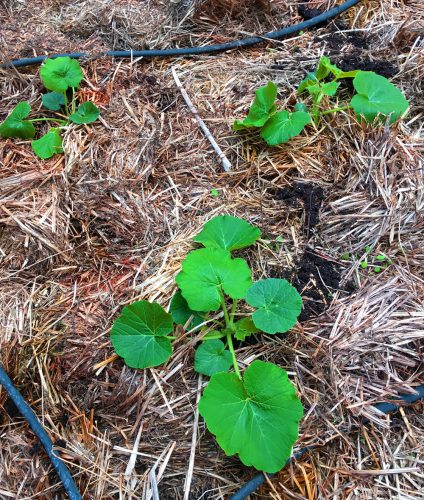 Mammoth Red cabbage got started mid-March.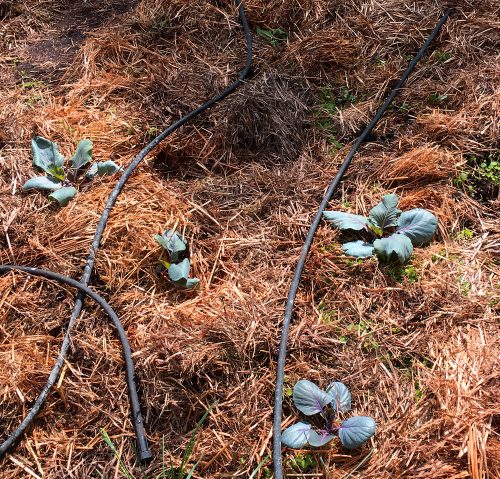 Also planted Waltham 29 broccoli, Chioggia beets, Kabocha winter squash, Graffiti Purple cauliflower, tomatillos, and sugar snap pea starts. I'll direct seed carrots, lettuce varieties, Swiss chard, spinach, and sunflowers later today.
It's still a little risky here in the northwest to plant chili and tomato starts outside — that will be a mid-June project. The garden looks so empty this early in the season. It'll be a jungle by July, though, assuming all grows well.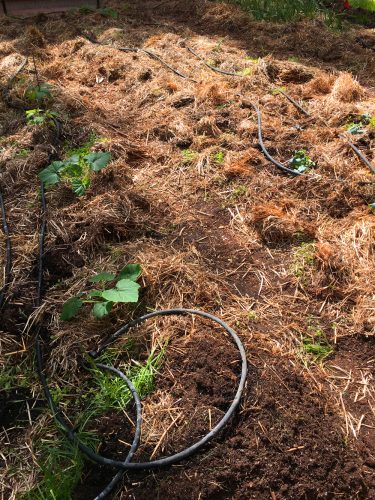 Garlic planted last fall is looking good!