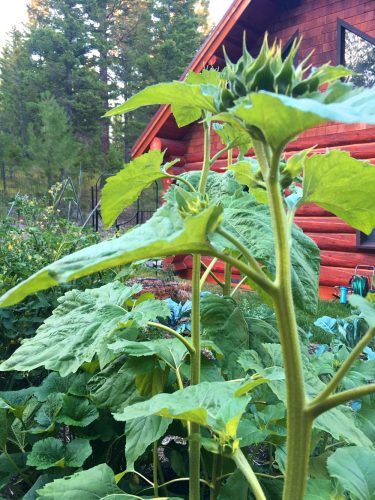 Harvesting veggies is like a fun archeological expedition this time of year. I've been admittedly lax on the pruning and staking, and let a dozen or so sunflowers seeds take root from the leftover sunflower greens seeds in the composted soil.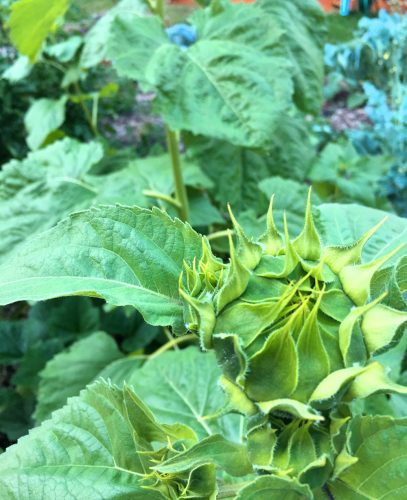 The result is a bit of an August jungle garden. I kind of like its wildness.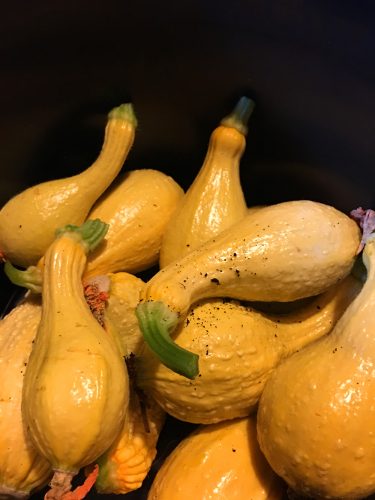 Two days ago I harvested all the summer squash but the tiny starts. Today I harvested a bucketful of new mature ones. These babies grow quickly!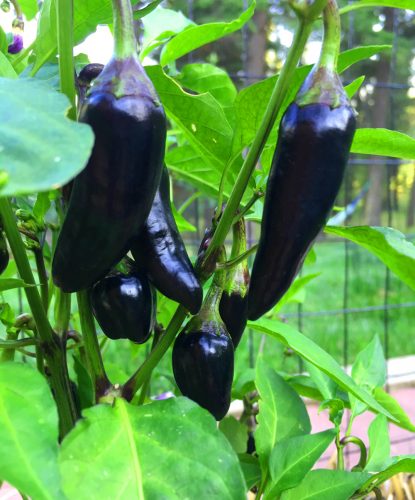 Purple jalapenos have been my best producer so far this year. I pickled a few jars of rings so far and it looks like I have many more to come. As a big spicy food lover, this is a good thing.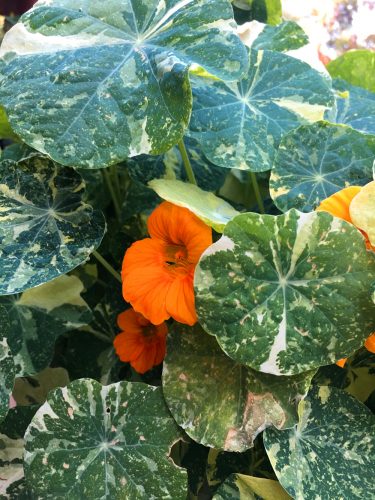 Nasturtiums are my favorite flower, and continue to do well this year — that is, those that the deer couldn't get to. Deer eat everything not behind a fence, except for the parsley I'm growing on the deck container. Just got a quote for a perimeter fence to keep them out. Pricey, but probably worth the investment.
I'm looking forward to the unplanned sunflowers blooming. A nice surprise given that all but two of the sunflowers I planted deliberately failed to germinate, and the two that did are still only a few inches tall.