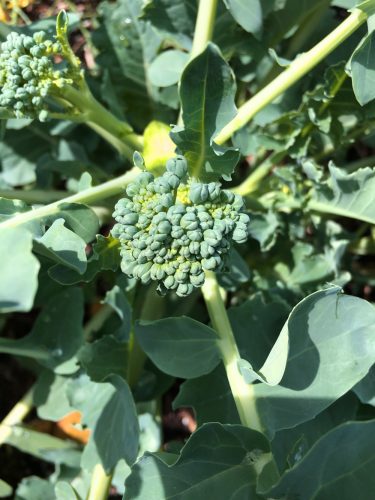 Brassicas this year — broccoli, cauliflower, cabbage — could be doing better, at least as far as vegetables for eating goes. The purple cauliflower and red mammoth cabbage plants are large, but the flowered heads are almost nonexistant 14 weeks after planting.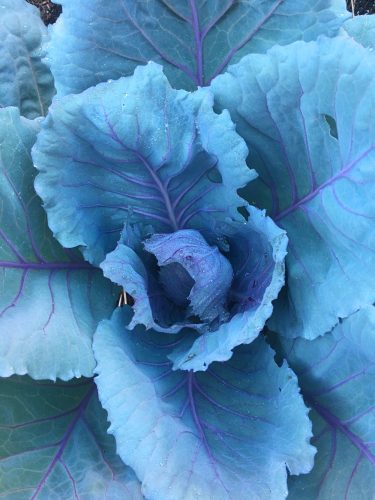 The broccoli plants are putting out shoots of small broccoli heads similar to broccolini instead of big compact heads, and are bolting and flowering quickly. The bees love the broccoli flowers, and the little heads taste good, so all is not lost. Still, wanted to know what I could do to encourage larger heads next year.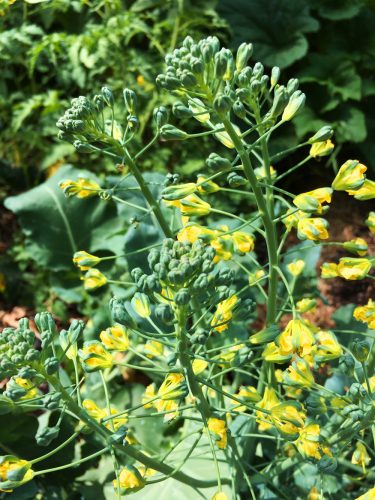 I asked one of our local farmers' market organic farmers what might be going on. She asked how closely together I planted the plants. About 12 inches, I said. Too close, apparently. She recommended at least 20 inches between plants. Will have to try that next season.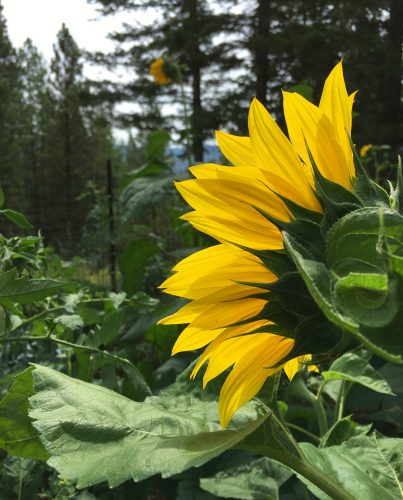 There is still hope the cauliflower and cabbage will form at least some small, edible heads before the fall cold. In the meantime, the unplanned sunflowers continue to thrive.