Thankfully the wildfires in the area are out, and we've had a little rain over the last month to clear the air. During the height of the smoke we escaped to Colorado for 10 days for an impromptu visit with friends. After that I had to go to San Francisco on business for another 10 days, so most of September was spent traveling. I hated to leave the garden knowing it wouldn't survive without daily watering, but with the smoke and lack of sunshine it wasn't clear how well September would have produced anyway.
I was able to harvest some ripe cayenne peppers and a couple of quarts of tomatoes before we left. I didn't get a pic of that harvest, but was similar to the earlier one below. The tomatoes went into a delicious tomato sauce prepared by my friend Ray.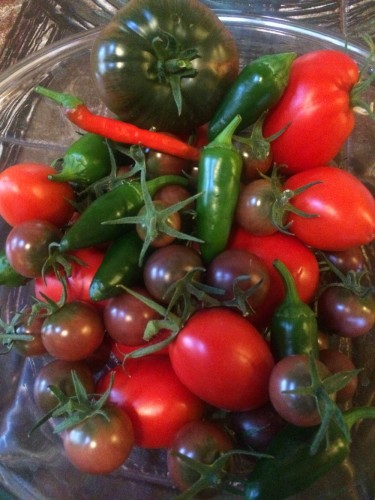 I put the cayennes into the dehydrator before I left and set it to run for 24 hours.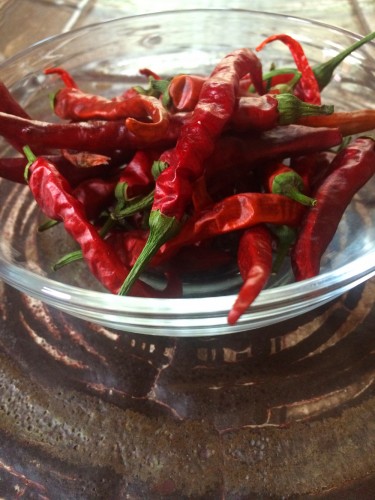 When I got back, they were perfectly dry and ready for vacuum canning.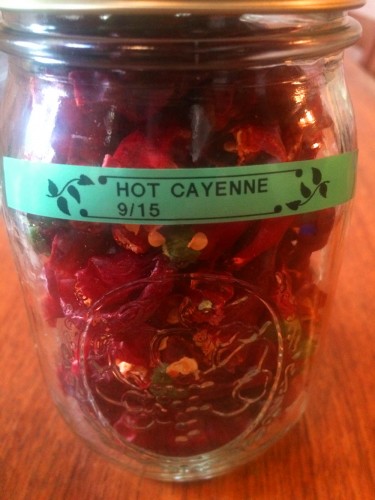 I've already had the chance to use the dried cayennes in a few dishes. Having freshly dried from the garden definitely tastes better than store-bought!