Assembled my first beehives today. The parts come precut, so assembly entails a bunch of nailing and gluing pieces together to form the hive boxes, inner covers, hive stands, and outer cover.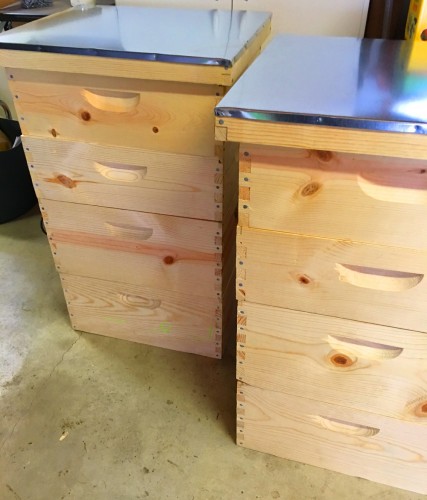 The bottom boards are screened and have a grid beneath the screen to make counting any unwanted pests — like Varroa mites — easier. Fingers crossed, mites will be a nonissue.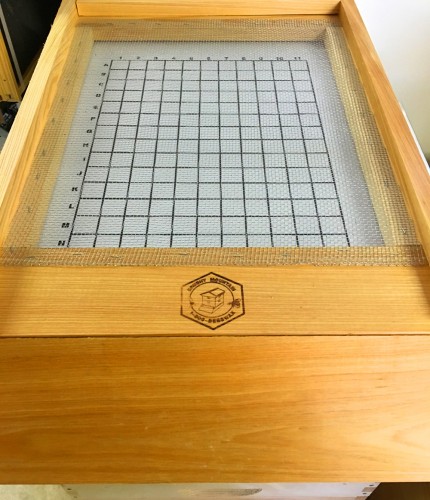 Next comes sanding the outer wood and finishing. Most people I've talked with paint the outsides of their hives to protect the wood from the elements. I'm going to try using a couple coats of food-grade mineral oil, followed by a raw linseed oil and beeswax mix, instead.
I use mineral oil on cutting boards and that works well for keeping the wood preserved, so why wouldn't it work for beehives? I like the idea of using a food-safe product around my bees better than paint. The final coat of linseed oil and beeswax mix was recommended by a beekeeper, and should provide an extra layer of protection. We'll see how it goes…