First sprouts of Siberian Purple garlic emerging this spring from the few spots in the garden where snow has melted this season.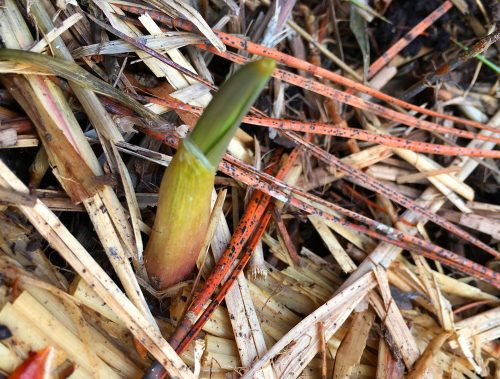 Much of the garden remains covered in snow, though, and the ground temp is still less than 40F.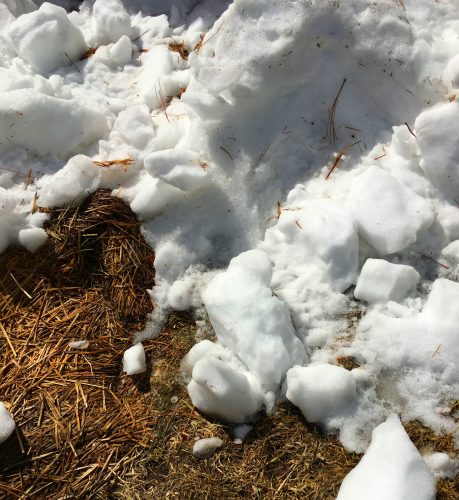 Planting cover crops will have to wait a while longer. Crimson Clover going in once the ground warms up a bit more.