Is this burger made from plants as good as a beef burger? Actually, no.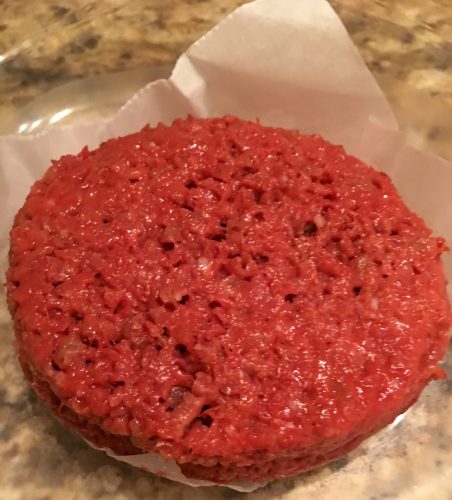 I like it better.
I was in Seattle recently, which is one of the test markets for The Beyond Burger.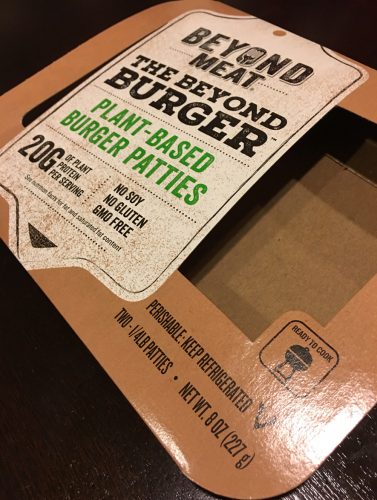 Grill a few minutes on each side, and quicker than a beef burger, I've got a medium-rare looking, thick patty to put on my bun.
It has a nice char flavor, along with the hint of umami and meaty chew I expect from a beef burger. It's not quite as dense in texture as beef, which I prefer. It doesn't have that slightly metallic muscle juice flavor of medium-rare beef either, which I do miss a little if I'm being super critical.
All in all, this mix of pea protein, umami flavorings, vegetable fats, beets for color, and starches to hold it together is a winner. Inspires me to try to replicate it in my kitchen.