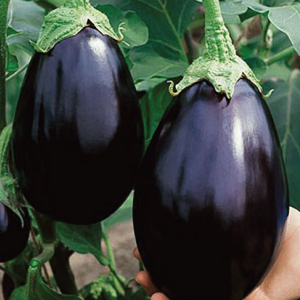 My favorite way of preserving eggplant is freezing. I've heard people say you can't freeze eggplant because it gets bitter. Here's a technique I learned from an '80s recipe in The Silver Palate Good Times Cookbook that works great as a pre-freeze treatment and removes the bitterness:
Cut the eggplant into 1″ cubes, skin on
Put it in a colander, sprinkle with little coarse salt (like a kosher salt), and toss to cover
Place the colander in a dish to catch the liquid, and leave it in the fridge overnight
During the night, liquid will drain from the eggplant leaving you with slightly dried-out looking cubes.
Spread the cubes in a single layer on a sheet pan, and freeze
Once frozen, you can place in ziploc bags for single-meal use.
When I'm ready to eat the frozen eggplant, I toss it in a little olive oil and roast it in the oven at 425F for 30-40 minutes until cooked. The resulting roasted eggplant is a perfect meat substitute.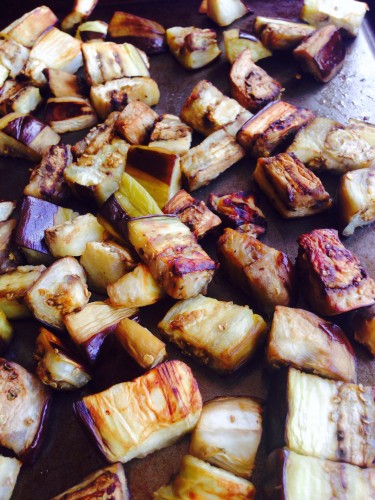 My favorite recipe using it is Vegetarian Chili inspired by the Silver Palate cookbook. I don't follow the recipe much any more, relying on my taste buds to pull the ingredients into the right mix. Basically my "recipe" is made from onions softened in a little olive oil, toss in the eggplant, a mix of whole canned and fresh tomatoes, fennel seed, chili powder, chopped fresh jalapenos, whole dried chilies (whatever I have from the garden), cumin, salt, pepper, a can of kidney beans, a can of garbanzo beans, and fresh chopped parsley mixed in at the end with a little lemon juice if the tomatoes end up on the sweet side.
I like mine spicy, so you might want to substitute bell peppers for jalapenos and leave out the dried chilies if you like a milder version. Here's a copy of the original recipe if you want a guide: Silver Palate Vegetarian Chili recipe.