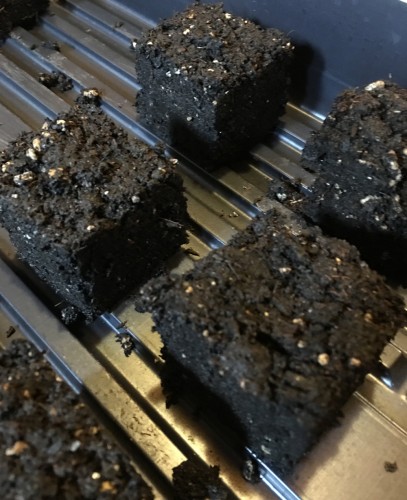 Playing in the mud was my Sunday today. I've found starting seedlings in soil blocks is a more economical approach than buying all those seed start trays and transplanting to a larger pot when ready.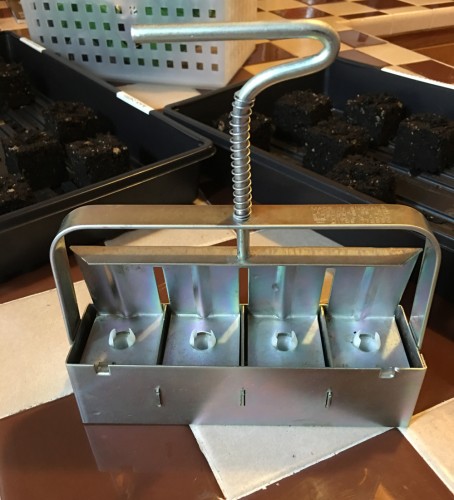 With a medium- and large-sized soil block maker, you can dispense with pots altogether. An added benefit is seedlings "air prune" — meaning when the roots hit the edge of the block they stop rather than becoming root-bound like they tend to do in a pot.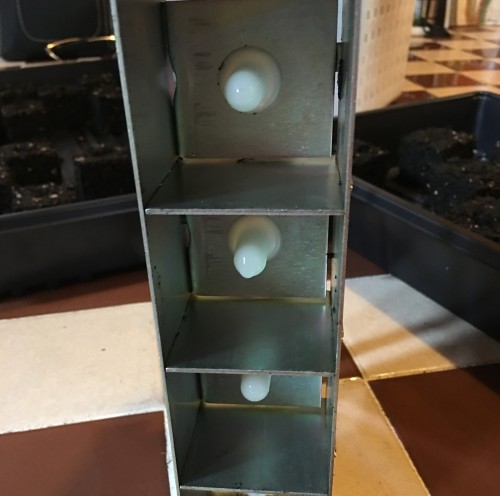 The soil block maker comes with a dibble insert to create pockets in the soil to plant your seeds, or you can attach a block instead of the dibble to create a space to transplant a smaller soil block into a larger one. No more pots!
This year I'm staggering my plantings, and soil blocking makes starting small batches of seedlings easy.