Ideally you capture fruit at the height of its ripeness when canning. Too ripe and it becomes mushy. Not ripe enough and its tastiness is compromised. The pears and peaches gifted to me from my friends' orchard were at that perfect point for canning:
Pears in a light brown sugar syrup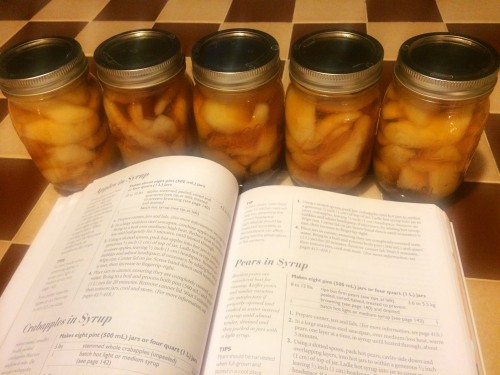 Peaches, pitted and halved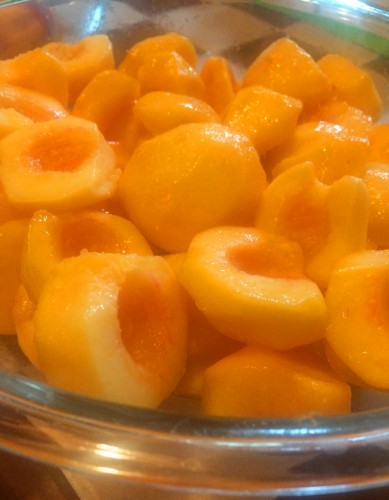 Peaches canned with vanilla. [Update & note to self: Next time skip the vanilla. It's not the best in combo with peaches.]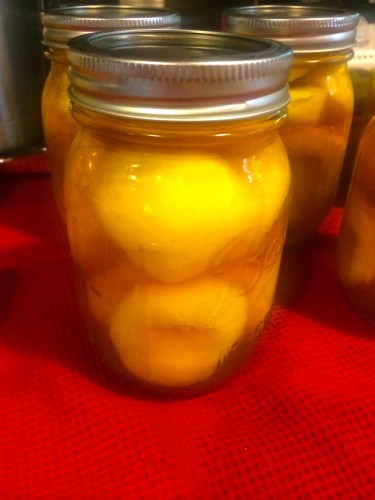 And pear butter for the riper among the pears…followed the same recipe as for peach butter in the Ball cookbook.