I love salsas — the hotter the better.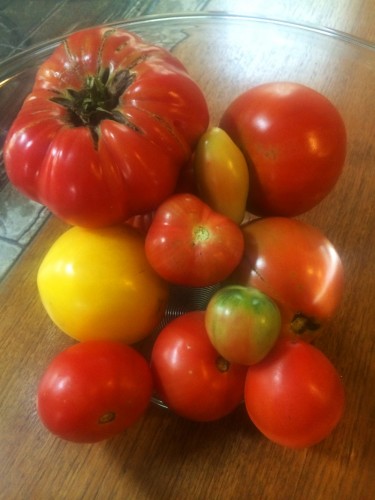 To make my own for canning, I cubed and seeded a couple pounds of heirloom tomatoes.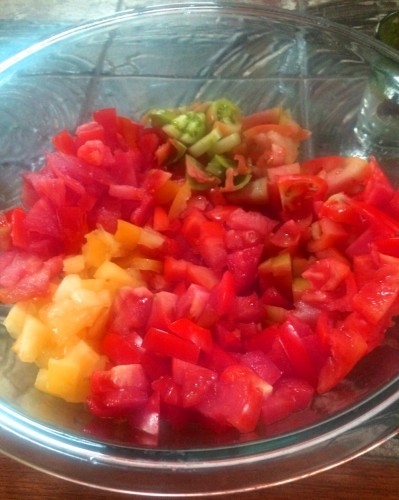 I charred sweet peppers and tomatillos from my friend Nancy's garden over an open flame, and sliced hot peppers — keeping the seeds of the fresh cayenne pepper in the mix. Chopped a cup of sweet onions.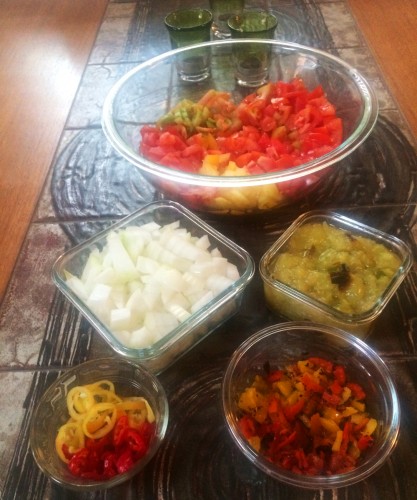 Tossed it all in a pot with 1/2 cup red wine vinegar, 1/2 tsp salt, and 1 tsp red pepper flakes to simmer for 15 minutes.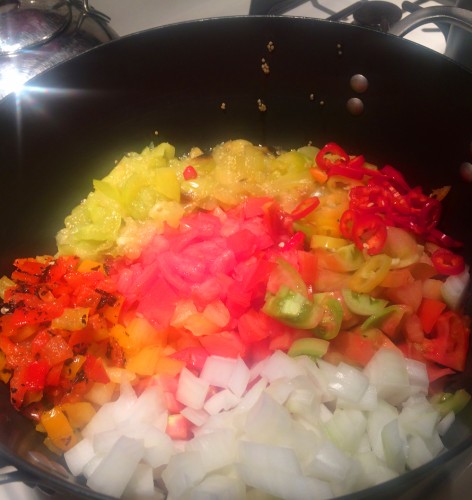 Put the salsa in 8 oz Ball jars, and finished in a boiling water bath for 15 minutes.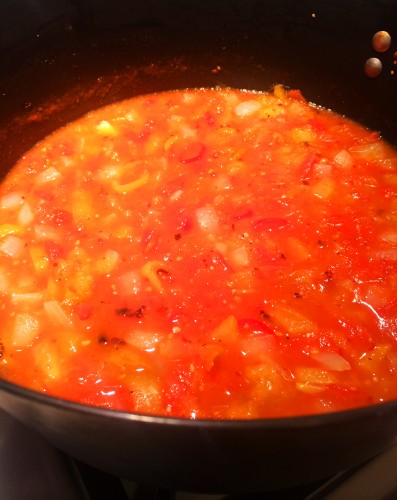 The salsa came out medium spicy, and should get hotter as the hot pepper seeds soften in the jar. It was also a little sweet, likely from the sweetness of the heirloom tomatoes. I'm hoping the sweetness will mellow with a little time in the jar.