If you're spinning your own wool or purchasing yarn in hanks—a hank is a large coil of yarn, rather than a ball or skein—investing in a yarn swift and ball winder is worthwhile. Winding balls of yarn by hand takes forever, and you don't get that easy pull-from-the-center strand a skein offers.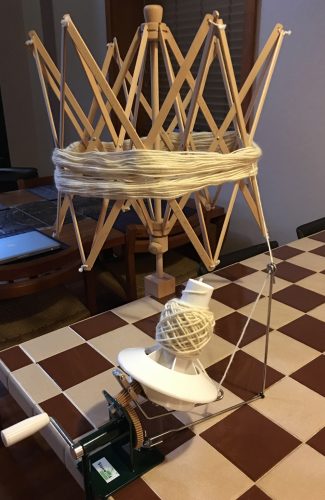 I got my swift and winder some time ago when I was crocheting a large winter white afghan that ended up taking 45 hanks of wool. Forty-five hanks would have been beyond tedious to wind by hand.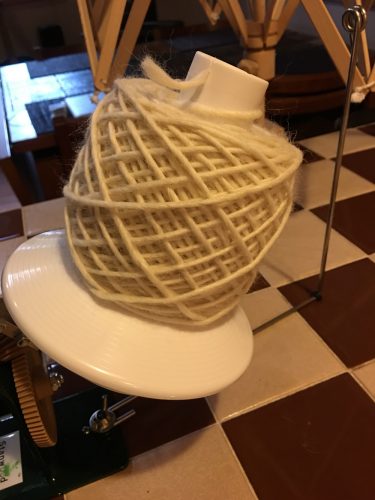 Clamp the swift to a table or counter, place the hank coils around the swift, and raise the center knob to expand the width of the accordion. Tighten the screw in the center of the knob to keep it in place. Attach the ball winder to the same table/counter, thread the yard through the eye in the far metal arm, then through the eye of the near metal arm, and finally slip it through the slot on top of the ball winder.
Start turning the winder handle, and your ball begins to take shape. Simply slip the yarn off the winder when you're done, and you have a nice center-pull ball. Plus, it's fun to do. Sharing because I was reminded how useful these tools are when I used them recently, wish I'd known about them sooner!