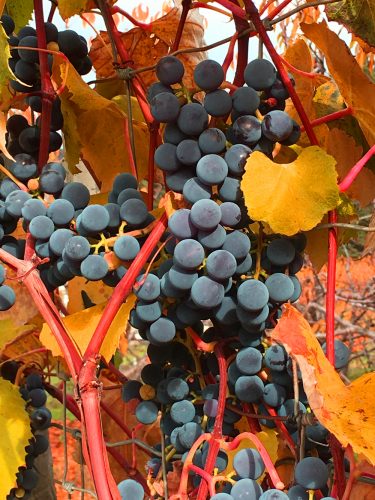 Feels good to be harvesting fresh grapes in early November. After a couple days of October snow, we've had mostly rain and not too cold with brief glimpses of sun in between allowing the grapes to ripen on the vine.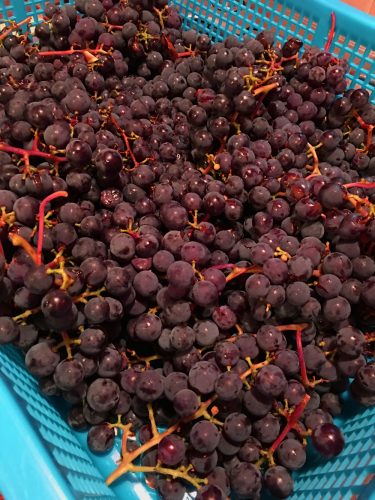 These are from a friend's orchard. Fresh off the vine they have that iconic "grapey" taste — delicious. I'm making Concord grape jelly.
Concord Grape Jelly
First I washed, de-stemmed, and ran the grapes though a juicer.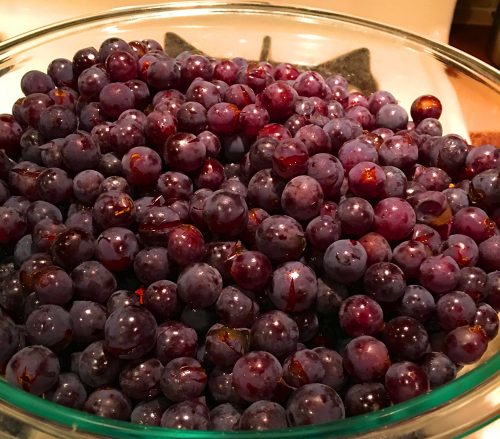 My juicer left a lot of juicy-looking pulp, so I put the pulp through a manual food mill to ring out the rest of the juice. I poured the resulting juice through a cheesecloth-lined strainer to clarify it for a clearer jelly. I ended up with 8 cups of fresh Concord grape juice in the end.
I put the 8 cups of Concord grape juice in a large stock pot, added 12 cups of organic cane sugar, and brought to a boil. Once boiling, I added 4 pouches of liquid pectin and brought it back to a boil for a minute.
Skimmed off the foam, put the juice in sterilized mason jars, cap it, and water bath can for 10 minutes. That's it — lots o' grape jelly!